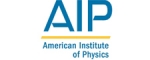 Platforma de reviste American Institute of Physics (AIP) ofera acces cu text integral la reviste straine stiintifice de cercetare in format online. American Institute of Physics este o organizatie non-profit creata in anul 1931 cu scopul de a promova dezvoltarea si difuzarea de cunostinte de fizica si aplicarea acesteia pentru bunastarea umana.Ca lider stiintific in domeniu, AIP si societatile membre (in numar de 20) publica mai mult de un sfert din literatura de cercetare din lume (95 de reviste) din toate domeniile fizicii, inclusiv: aplicata, chimica, medicala si de fizica nucleara, astronomie, electronica, geofizica, inginerie, stiinta materialelor, matematica, optica, stiinta vidului si acustica.
Scitation este un serviciu al AIP care permite acces la peste un milion de documente de la reviste stiintifice, ziare, lucrari ale conferintelor international, alte publicatii speciale si de prestigiu de la societati stiintifice si tehnice. Prin Scitation Library Service Center se ofera bibliotecarilor instrumentele de care au nevoie pentru a administra revistele online la care se aboneaza institutia.
Sunt disponibile abonamente la combinatii de reviste: AIP Select, AIP Complete.

Beneficiarii ce au acces la această resursă sunt:
Agentia Spatiala Romana Bucuresti
INCD pentru Fizica Laserilor Plasmei şi Radiaţiei – INFLPR Bucureşti
INCD pentru Fizica Materialelor INCDFM Bucureşti
INCD pentru Fizică şi Inginerie Nucleară "Horia Hulubei" – IFIN-HH Bucureşti
INCD pentru Fizică Tehnică IFT Iaşi
INCD pentru Inginerie Electrică ICPE-CA Bucureşti
INCD pentru Microtehnologie IMT Bucuresti
INCD pentru OPTOELECTRONICA INOE 2000 Magurele
INCD pentru Tehnologii Criogenice şi Izotopice ICSI Râmnicu Vâlcea
Universitatea "Alexandru Ioan Cuza" Iaşi
Universitatea "Babeş-Bolyai" Cluj-Napoca
Universitatea de Vest Timişoara
Universitatea Tehnică Cluj-Napoca; Centrul Universitar de Nord Baia Mare
INCD pentru Tehnologii Izotopice şi Moleculare INCDTIM Cluj Napoca

Titluri
AIP Advances
AIP Conference Proceedings
APL Materials
APL: Organic Electronics and Photonics
Applied Physics Letters
Applied Physics Reviews
Biomicrofluidics
Chaos: An Interdisciplinary Journal of Nonlinear Science
Chinese Journal of Chemical Physics
JCP: BioChemical Physics
Journal of Applied Physics
Journal of Chemical Physics
Journal of Laser Applications
Journal of Mathematical Physics
Journal of Physical and Chemical Reference Data
Journal of Renewable and Sustainable Energy
Journal of the Acoustical Society of America
Low Temperature Physics
Physics of Fluids
Physics of Plasmas
Physics Today
Review of Scientific Instruments
Proceedings of Meetings on Acoustics (POMA)
Structural Dynamics
Computers in Physics
Physics of Particles and Nuclei
Acoustics Research Letters Online (ARLO)
Biointerphases
Acoustics Today
Astronomy Education Review